At Specrete, we strive to provide the materials, expertise and support our customers need.  Our product development process starts and ends with contractor success at the forefront.  Our lab and sales teams listen and act with urgency to solve problems and innovate. 
---
History
Specrete's story extends back to the 1950's. Intrusion Prepakt was a deep foundation contractor that developed the Augered Cast In Place (ACIP) piling method. In the early 1970's Intrusion-Prepakt purchased our current location as the home for their Concrete Chemicals Division. It was here that the Intrusion-Aid line of products was developed for underground grouting applications, including ACIP Piling. In 1991 the Specrete Research Corp joined with Intrusion Prepakt to form Specrete-IP Incorporated, commonly referred to today as Specrete.
True to its roots, Specrete continues to serve contractors in the deep foundation industry and understands the unique challenges of the underground grout and concrete construction techniques.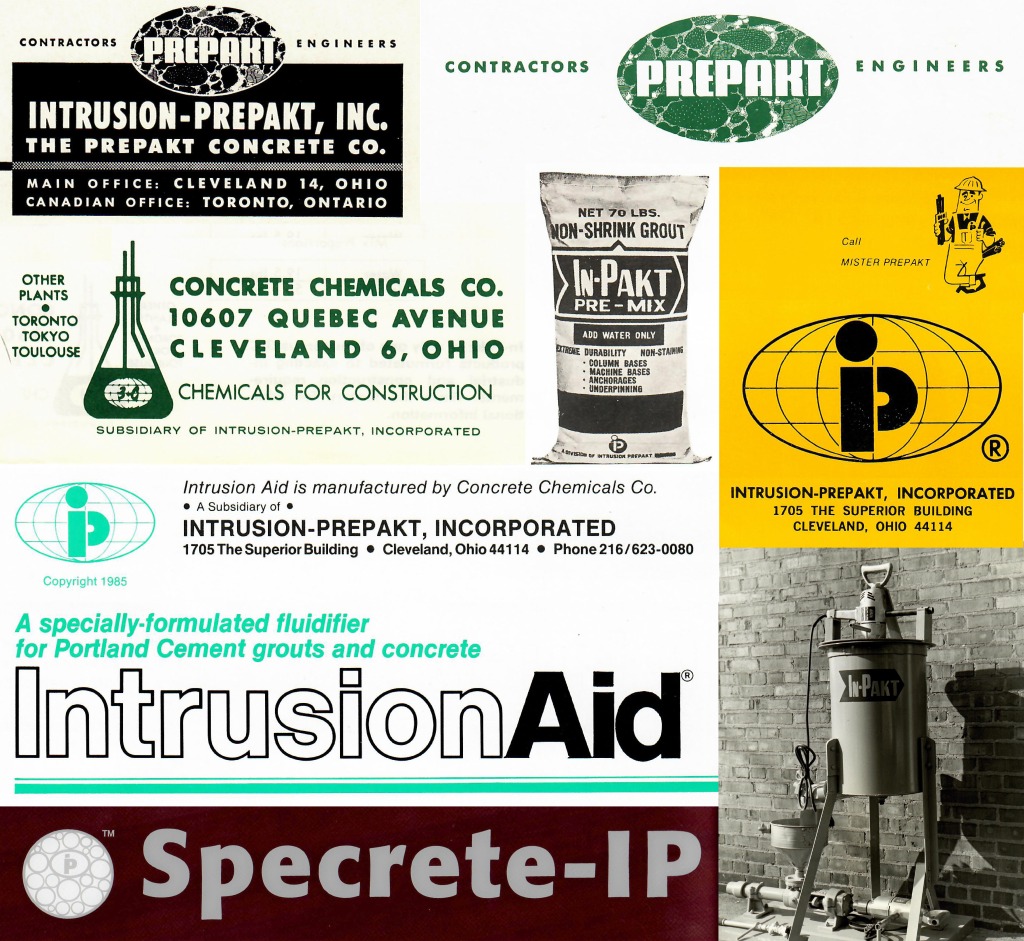 ---
Technical Services
Specrete's lab and sales teams are committed to providing technical service to contractors and engineers whenever and however it is needed. We provide the following services promptly and free of charge.
Mix Design Consultation: Identify potential problems, maximize performance, and determine cost-effective solutions.
Pre-Project Testing: Preliminary lab tests with the actual materials that will be used on the job.
Emergency Solutions: Determined analysis and testing to solve problems rapidly.
Jobsite Visits: Specrete representatives are available at the start of production or to diagnose and solve issues on site.
Custom Product Development: Additives specifically formulated for your unique construction methods.
Information Sessions: Practical group discussions tailored to your company's applications, online or in-person.